Who We Are
Our name, Dermafirm, came from the combination of Derma (skin) and firm (resilience), meaning healthy skin.
We understand the importance of having healthy skin, and it became our goal and mission: to help people have beautiful, healthy skin - not temporary superficial beautification but healthy skin that cannot be easily affected by aging and the environment. Our mission is to provide the best skincare products based on your skin type and needs. We know each person is unique and will have different demands, skincare routines, and preferences. We strive to produce and craft the best possible skin care products made using only the best ingredients with high purity. All the raw materials we used are thoroughly checked and managed by Dermafirm R.M.R System to ensure quality.
Since we started, Dermafirm continuously aims to improve our products. We use only the best raw materials available to help our environment and love strengthening our relationship with our beloved customers, clients, and personnel. Our commitment to excellence propels us to check our skincare products meticulously for quality assurance.
Our products are developed based on years of evidence-based research - clinically tested, safe, and highly effective. Each product is developed from plant-based ingredients and peptides, which help repair damaged skin and strengthen skin health.
Our History
2002
Dermafirm established itself in 2002.
2005
In 2005, we launched our first skincare line, "DERMAFIRM" cosmetics. These products were developed for use in hospitals and clinics but didn't begin in the cosmetic market.
2009
By 2009, Dermafirm established an in-house formulation R&D laboratory and was able to launch our stem cell cosmetics, the "BIO LINE," in partnership with HURIM BIOCELL. HURIM BIOCELL is our exclusive stem cell supplier as another stepping stone for our innovative products.
2012
Because of hard work, dedication, perseverance, and our mission to help people have healthy skin, Dermafirm grew and was certified as an INNO-BIZ AA Technical Innovation-Oriented SME. In 2012, Dermafirm was able to acquire a joint R&D with Jeonnam National Institute of Korean Medicine.
2013
By 2013, we established a material R&D laboratory in Jeju Bio Convergence Center. And in 2014, we secured yet another joint R&D with Soon Chun Hyang University. Thanks to our trusted and hardworking personnel and our collective goals, all these recognition and endeavours with prestigious universities were made possible.
2014
We launched our most iconic Derma-Creams in 2014.
2017
2017 was the year when we established our in-house peptide R&D laboratory, 'BIO LAB.'
2018
By 2018, you can find our sophisticated skin care products in major domestic duty-free shops (Shilla, Lotte, & SSG). Dermafirm products are distributed in various Asian countries with the help of SSG Global. 2018 is also when TAOBAO, T-Mall, invited us for a strategic agreement.
2019
And in 2019, we were designated as a 'Small Giant Company.' We were selected as winners of the 'Minister Prize' and took the award as the most anticipated dermo-cosmetics brand at the Korea First Brand Awards chosen by Chinese consumers.
2020
We all know 2020 was a challenging year for all people worldwide. That is why we made sure to give back to the community and help as much as possible. Dermafirm donated quarantine masks to the 'Korean Doctor 100th Anniversary Organization.'
Dermafirm also became an official sponsor of multiple US Entertainment Award Pre-Parties during 2020. We took the #1 spot in the Korean Customer Satisfaction Index in the skincare category, among other accolades. And won two awards in spa and skincare at the prestigious LUXlife Magazine Health, Beauty & Wellness Awards.
2021
When Dermafirm started, we already knew that we wanted to help the environment as much as we could. That is why in 2021, we joined an eco-friendly campaign, 'Go Go Challenge,' to reduce the use of plastic.
Also, in 2021, Mun Ka-Young became the brand ambassador of Dermafirm. And to top it off, Dermafirm took the 'Most Advanced Medical Spa Treatments Developers' Award from LUXlife Magazine with a '100 Million RMB Club Award' for two consecutive years.
We will continue improving and striving for excellence to produce more outstanding and helpful skincare products for healthier skin.
Why Are We Special
Dermafirm has a dedicated research team and top-of-the-line R&D center and laboratory.
The vision of Dermafirm R&D Center is:
Derma Science Lab - The section responsible for the research of proteins and biomaterials then conducts the needed cellular experiments, which helps evaluate the effectiveness and efficacy of the raw materials.
Peptide Lab - The section responsible for research, development, and direct production of high-purity peptides.
Medical Device Lab - The section responsible for developing cross-linked hyaluronic acid used in cosmetic and skincare manufacturing.
In order to carry our standards and ensure every cosmetic product is high-quality, more than 30% of our experienced staff are in the R&D of high-quality raw materials. We value the pursuit of finding the optimal formula in the materials and formulation lab.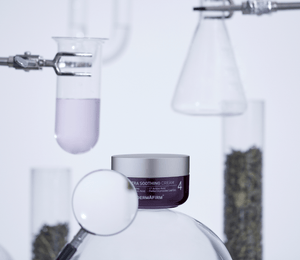 Dermafirm is the standard of true derma.
For 20 years, Dermafirm has been formulating, researching, and manufacturing top quality, safe, and effective skincare and cosmetic products globally. Dermafirm is the leading global derma cosmetics company worldwide, reaching over 100 million dollars in exports.To continue improving and helping more in the future, we will stand firm with the standards of Derma, follow them faithfully, and prevent them from fading. Here are the Derma standards we follow: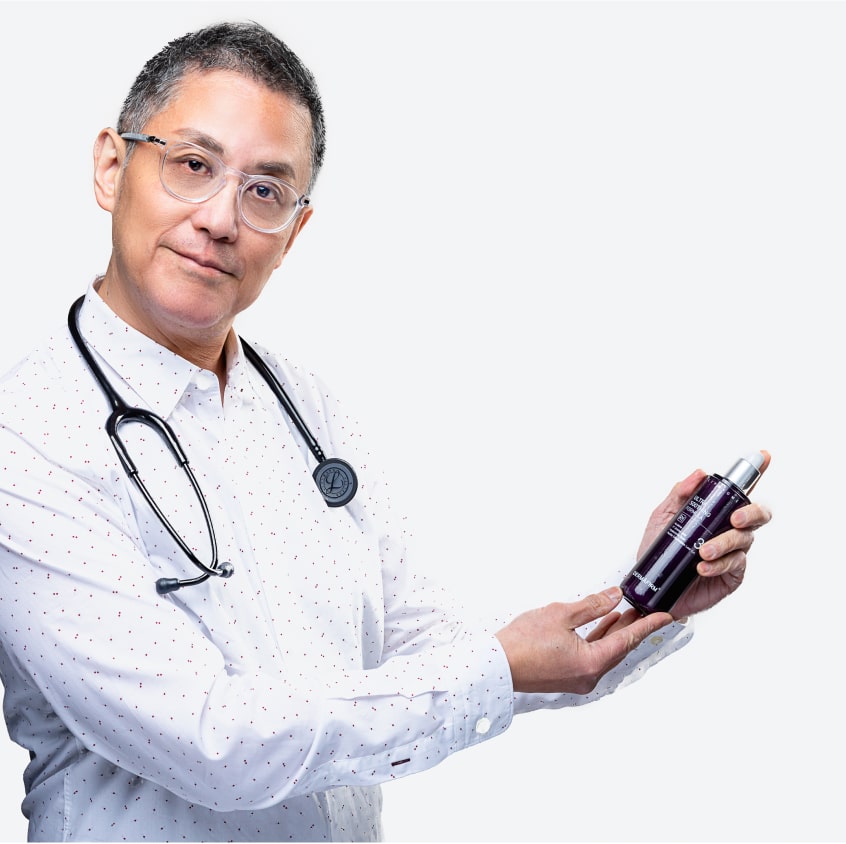 Basic
The basic unit of quality is good manufacturing. Certified by ISO 22716 Good Manufacturing Practices, ISO 9001 Quality Management System
Raw Material
Dermafirm R.M.R SystemTM manages raw material quality control, R&D, and direct production of ingredients in high purity.
One Way Life
We will keep our principles and promises. We will not forget our continued craftsmanship since our establishment in 2002.
Technology & Responsibility
Along with advanced technology, we emphasize consumer rights. Direct communication with consumers is key to our sales & quality assurance services.
Earth Friendly
Environmental business is no long a trend. It is a responsibility. We aim to save the earth with our ISO 14001 Certified Environmental Management System.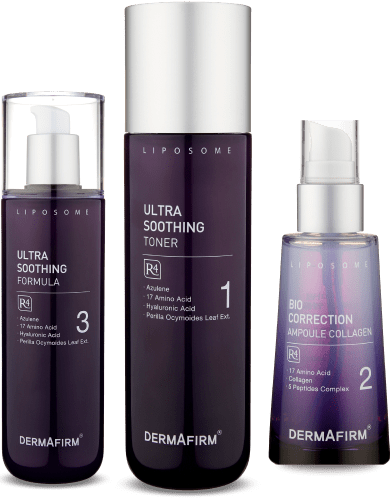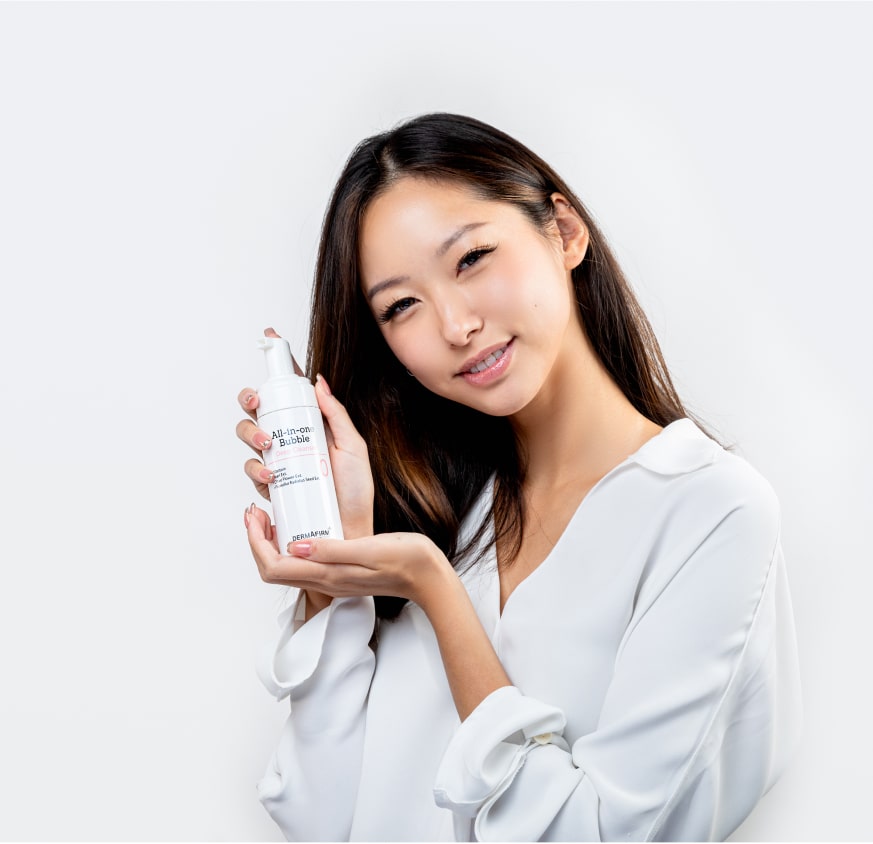 Since we started back in 2002, we have not forgotten our core values and mission to research in various ways. Our purpose is to help improve the skin's condition through our cosmetic and skincare products. We put excellent craftsmanship, high-quality raw materials, the environment, and our clients first.
SHOP NOW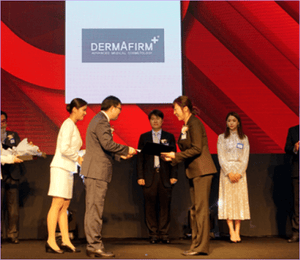 Our Achievements
Dermafirm has been in the industry for over 15 years. We continue to innovate and research different ways of improving skin conditions. We expand our horizons by formulating and producing products that will benefit our beloved customers' skin conditions. We are proud of our awards and recognitions - they speak volumes of the dedication and time Dermafirm takes to ensure you are getting the best results in the market. Dermafirm is present in 293 hospitals and clinics in Korea.
LEARN MORE
PATENTS
Dermafirm continues to make advances in the field of skin care. Our innovative procedures and research have allowed us to patent various skin care ingredients, compounds, and methods focused on improving your skin.
Astaxanthin Elastic Liposome
Nano-liposomes Compromising Astaxanthin
Application No. 10202000008349
January 22, 2020
Ceramide Liposome
Cosmetic composition of intercellular lipid and its liposome composition for anti-itching caused by dryness
Patent No. 1020180107900
September 10, 2018
Brightening Liposome
Nano-liposome Compromising Idebenone and Bisabolol
Application No. 1020190131149
October 22, 2019
Brightening Ingredient
Cosmetic composition containing Betula platyphylla var. Japonica stem extract, Morus alba Linne ver. Morus bombycis Koidz stem extract and Galanthus Mivalis whole plant extract
Application No. 1020080123683
December 5, 2008
Anti-Aging Ingredient
Peptides for Anti-Aging and Anti-Wrinkles effects on skin and composition compromising thereof
Application No. 1020190010707
January 28, 2019
Anti-Aging Ingredient
Compositions for improving skin wrinkles or enhancing skin elasticity comprising Cynanchum wilfordii and composition prepared therefrom
Application No. 1020150113930
August 12, 2015
Brightening Ingredient
Method for manufacturing skin-whitener composition containing Thuja orientalis and skin-whitener composition prepared therefrom
Application No. 1020150113925
August 12, 2015
Anti-Aging/Moisturizing Ingredient
Compositions for improving skin wrinkle or moisture comprising Orostachys japonicus and composition prepared therefrom
Application No. 1020150113928
August 12, 2015